Contact Information:
Phone: (770) 832-8588 ext. 2
Email: drew.veal@carrollcountyschools.com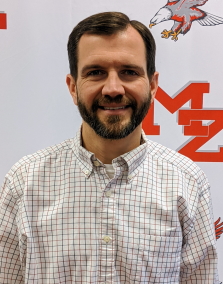 My name is Drew Veal, and I have had the privilege of working with students at Mt. Zion Elementary since the 2008-2009 school year. Prior to working at Mt. Zion Elementary, I worked in community mental health at Tanner Behavioral Health (now known as Willowbrooke at Tanner) for seven years. In 2003, I earned a Bachelor's degree in Psychology from the University of West Georgia (Go West! Go Wolves!). In 2006, I earned a Master's degree in Professional Counseling from Georgia State University (Go Panthers!). I have a beautiful wife, and two wonderful children.
I absolutely love being a Mt. Zion Eagle and I am honored to be able to work with the students here! Please review the information on this website to learn about the support and resources available for students. If you have any questions, please feel free to contact me with the information provided above.
What is the Role of a School Counselor?
The following is an excerpt from the American School Counseling Association discussing the typical daily activities and role of a school counselor:
"School counselors help all students:
apply academic achievement strategies

manage emotions and apply interpersonal skills

plan for postsecondary options (higher education,




military, work force)
Appropriate duties include providing:
individual student academic planning and goal setting

school counseling classroom lessons based on student




success standards

short-term counseling to students

referrals for long-term support

collaboration with families/teachers/ administrators/




community for student success

advocacy for students at individual education plan meetings and other student-focused meetings

data analysis to identify student issues, needs and




challenges"
Resources and Digital Learning
Local Resources & Important Information
Digital Learning Resources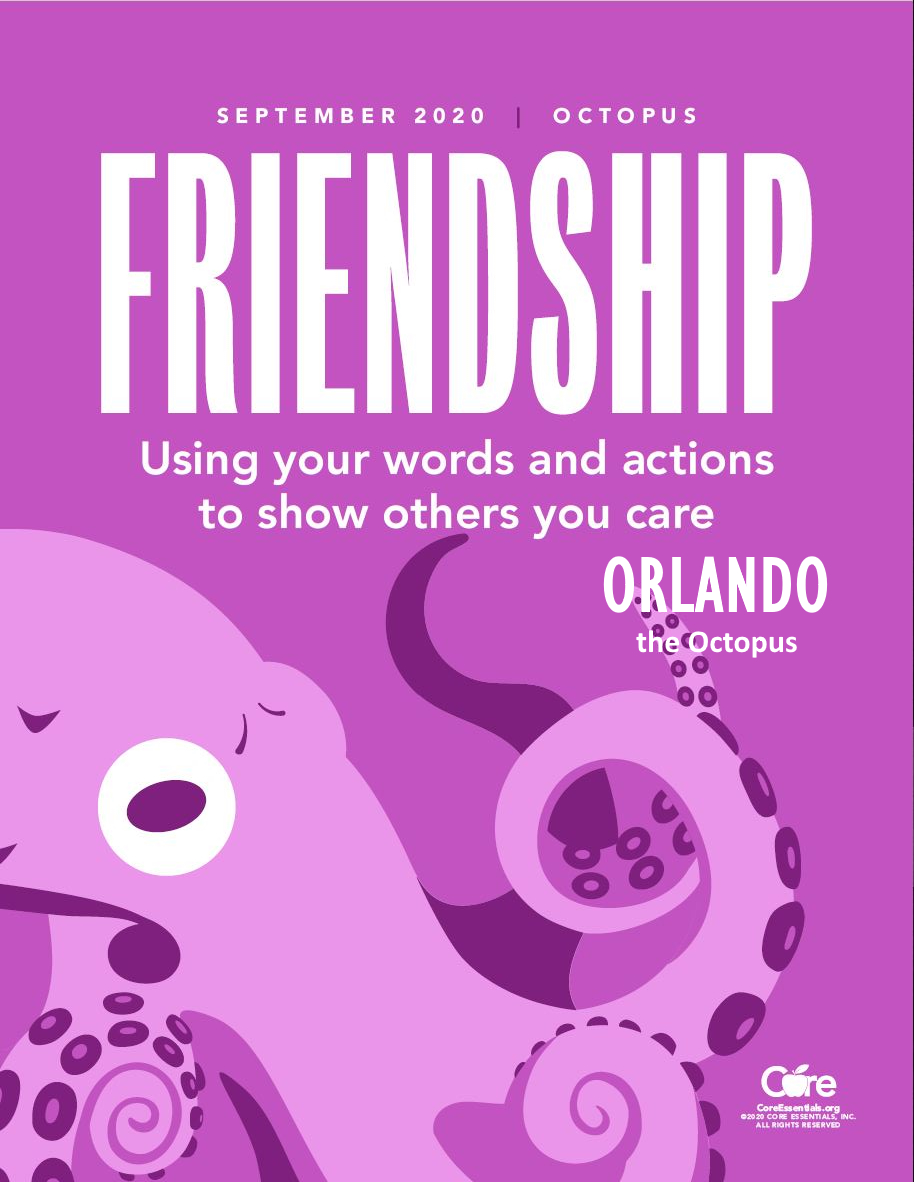 In September, we will be focusing on "Friendship." When we discuss friendship with our students, we define it as using your words and actions to show others you care. One of the most important things that we are focusing on is the difficulty, but importance of doing this with others even when we do not feel like doing it. It is easy to be a good friend to someone you like when you are having a great day. It's not so easy when your having a bad day and you are interacting with someone you don't particularly like. Being a better friend is something that we all can work on, children and adults alike.
Our animal that serves as our mascot for the month of September is Orlando the Octopus. While the octopus is one of the world's most bizarre creatures, it has many features that make it the perfect mascot for friendship. They are intelligent creatures that often initiate contact with humans while in captivity. They reach out for things with their 8 arms, much like good friends reach out to each other. When they grasp what they are reaching for, their tentacles stick to the object like glue, much like good friends who stick together for life. The color for the month of September is fuchsia. Fuchsia is a bright, vibrant color that suggests a playful tone. Much like good friends, fuchsia is a fun color that often brings smiles to those who see it.
Join us through announcements and activities as we explore the "Friendship," and learn ways of applying these ideas in our lives!
Christmas Assistance 2020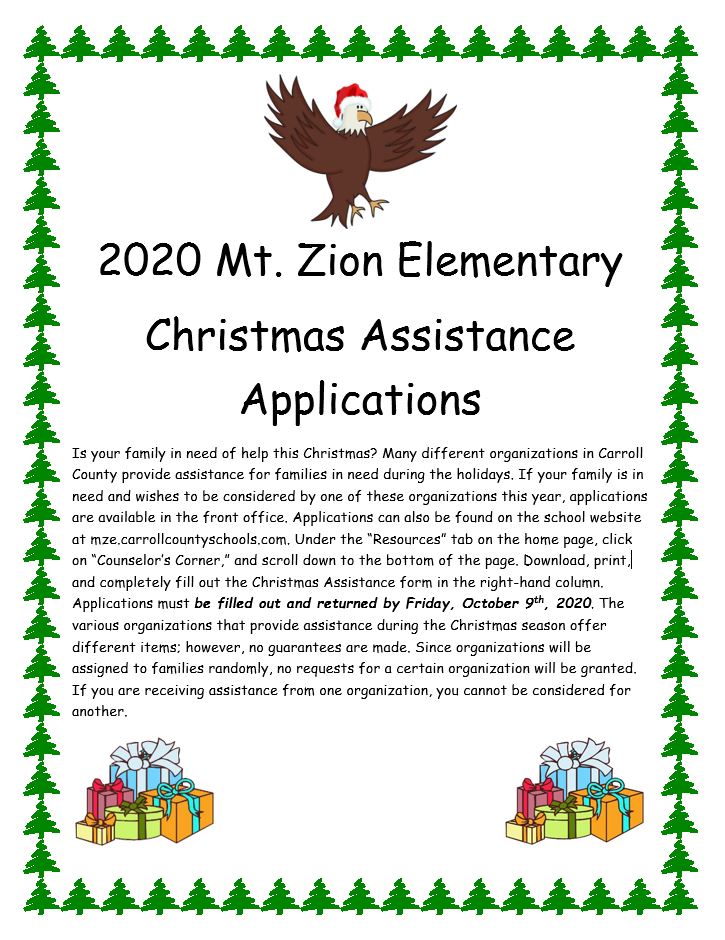 If you need Christmas assistance, download and print out the document above. The form must be returned to the school by
Friday, October 9th, 2020.