Contact Information:
Phone: (770) 832-8588 ext. 2
Email: drew.veal@carrollcountyschools.com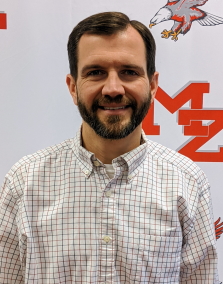 My name is Drew Veal, and I have had the privilege of working with students at Mt. Zion Elementary since the 2008-2009 school year. Prior to working at Mt. Zion Elementary, I worked in community mental health at Tanner Behavioral Health (now known as Willowbrooke at Tanner) for seven years. In 2003, I earned a Bachelor's degree in Psychology from the University of West Georgia (Go West! Go Wolves). In 2006, I earned a Master's degree in Professional Counseling from Georgia State University (Go Panthers!). I have a beautiful wife, and two wonderful children.
I absolutely love being a Mt. Zion Eagle and I am honored to be able to work with the students here! Please review the information on this website to learn about the support and resources available for students. If you have any questions, please feel free to contact me with the information provided above.
What is the Role of a School Counselor?
The following is an excerpt from the American School Counseling Association discussing the typical daily activities and role of a school counselor:
"School counselors help all students:
apply academic achievement strategies

manage emotions and apply interpersonal skills

plan for postsecondary options (higher education,




military, work force)
Appropriate duties include providing:
individual student academic planning and goal setting

school counseling classroom lessons based on student




success standards

short-term counseling to students

referrals for long-term support

collaboration with families/teachers/ administrators/




community for student success

advocacy for students at individual education plan meetings and other student-focused meetings

data analysis to identify student issues, needs and




challenges"
Local Resources & Important Information
Digital Learning Resources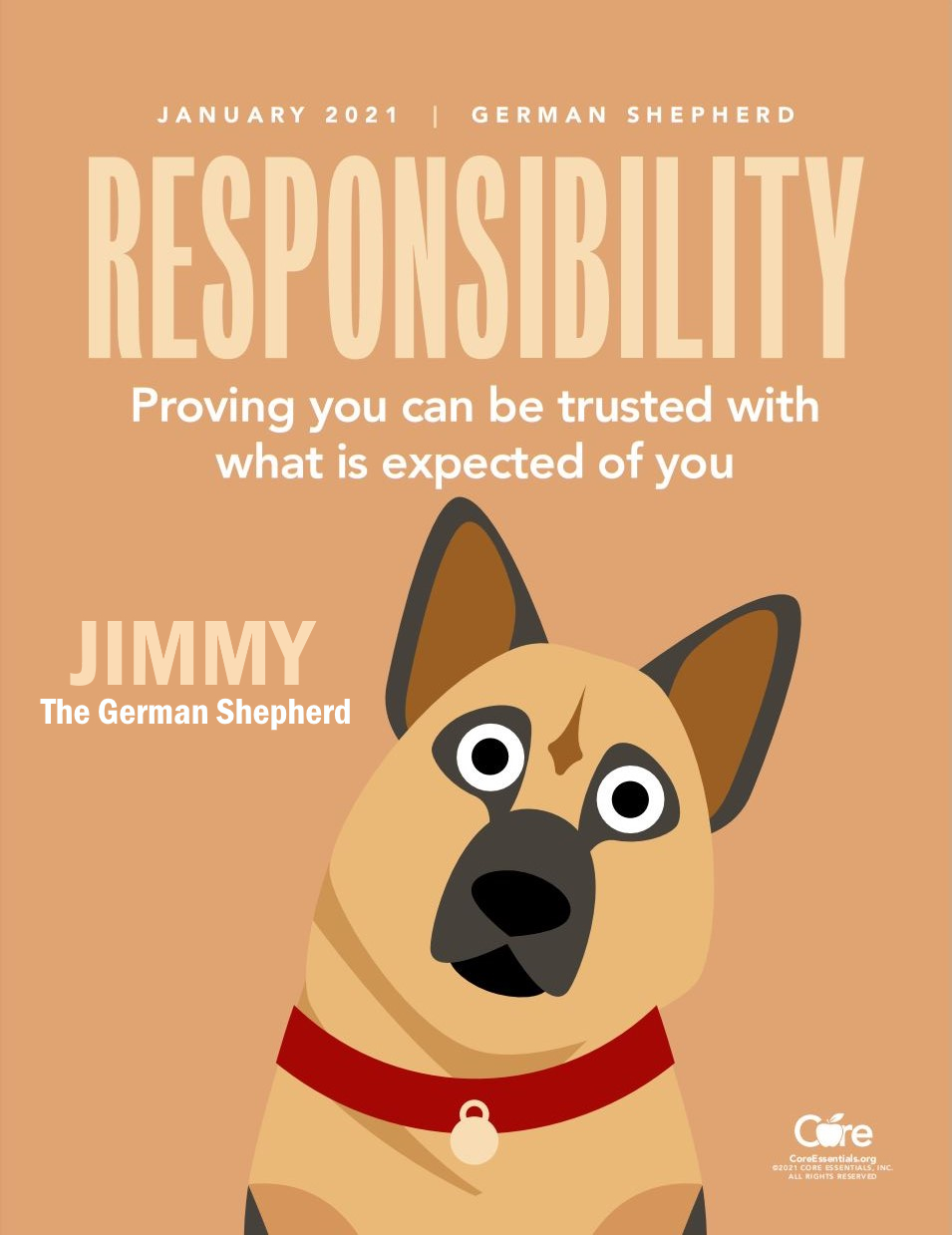 Our character value for the month of January is "Responsibility." In a season full of New Year's resolutions, it is fitting that we are discussing the value of responsibility. Responsibility is proving that you can be trusted with what is expected of you. Both adults and children alike have many different expectations placed on them. As you know, as children progress through the elementary school aged years, the social, behavioral, academic, and even athletic expectations that are placed on them only increases. However, when one proves that they can be trusted with to meet an expectation, it often comes with more freedom. In other words, the more responsible we are, the more freedom we have. This month, through morning announcements, classroom guidance, and other activities, we are going to be exploring expectations and how we can be trusted with them.
Our "mascot" for responsibility is "Jimmy" the German Shepherd. The German Shepherd was bred for the responsibility of making sure that no sheep strayed from the herd. Today, German Shepherds are given a myriad of different responsibilities ranging from assisting people with disabilities to roles in the military. This makes Jimmy the perfect mascot for the month of January.
The color for this month is tan. Tan is a neutral color that often goes well with a lot of different colors, making it a team player. It is also often used in camouflage, making it associated with the responsibilities of people who serve in the military.
I hope that you will join us in exploring responsibility with our students this month. The family newsletter below offers some excellent ideas of how to do this with your child. Let's start off this year with a renewed focus and strive to make it the best year yet!