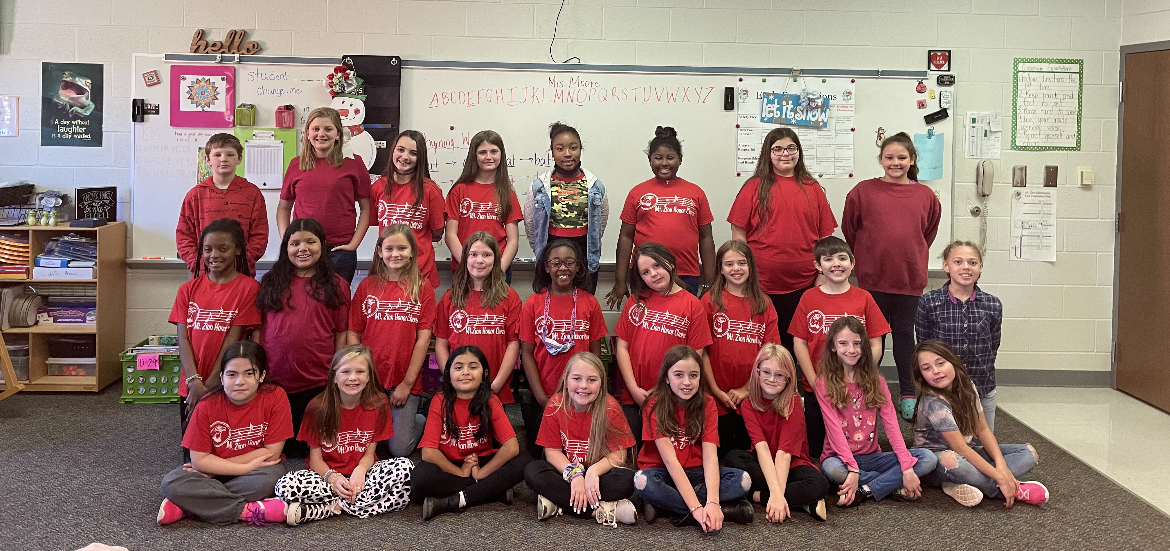 Hello! My name is Kerri Moore and I am so excited to be given the opportunity this year to teach honor chorus!! I love to sing and have been involved in music since I was a young child! I played the clarinet in band from the time I was in 5th grade until my senior year of high school. I know how to read music and how to direct a group of singers/musicians. I currently sing in the choir at my church. I am looking forward to working with 4th and 5th grade students, teaching them how to sing, harmonize, and read music!

Join us as we prepare several performances throughout the school year! We will sing at the Veteran's Day program in November, at the December PTO meeting, and a district wide performance in March. We will order t-shirts for our honor chorus students to wear to all of our performances. They will be $10.
Practices will be held every Tuesday and Thursday from 3:00-4:00 in Mrs. Moore's classroom. Extra practices may be called, if needed, as we get closer to each performance. Updated schedules will be sent home with your child as necessary.
Students are expected to attend all practices, unless they have a note or message sent through Class Dojo. If students miss more than 2 practices (without a note or message), they will be dismissed from honor chorus.
If a student receives an office referral, that will be an automatic dismissal from honor chorus.
There are only 30 slots available to be a part of honor chorus! I will take the first 15 from 4th grade and the first 15 from 5th grade.
Students must be picked up by 4:15, or he/she will be sent to the after school program and charged $6.00. If this happens twice (unless we have already spoken about the situation), the student will be dismissed from honor chorus.
I can't wait to hear them sing!!!!